!Skapad av Christer Niklasson med Einstein Html Pro> <!Tid: 23.56 Datum: 2001-11-23>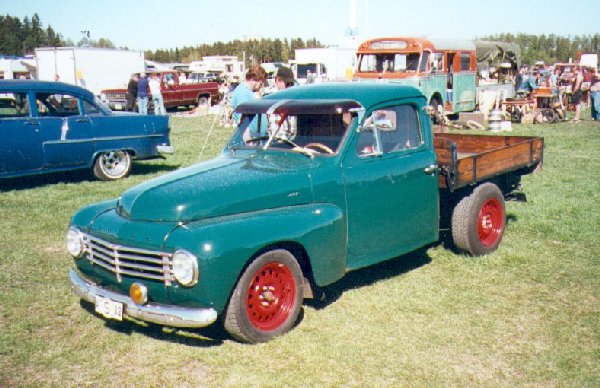 © 2000 Christer Niklasson
P 445 B 1951 Bilkompaniet Strängnäs

According to the owner it runs like a go-kart on the roads! The rear suspension is built as a Volvo 850 suspension. The engine is a tuned B 18. 4-ribbed grille and a smooth bumper makes it look lean. The pickup was built from an estate wagon in the early sixties by the Volvo repair shop at Bilkompaniet in Strängnäs, Sweden. It can be seen on the old blach&white picture that when they transformed the body they also modernized it by putting on a newer grille.

Read more about the restoration and the history behind the car in the swedish Volvo PV club members magazine #1 2008.


---
Home