!Skapad av Christer Niklasson med Einstein Html Pro> <!Tid: 00.52 Datum: 2001-11-24>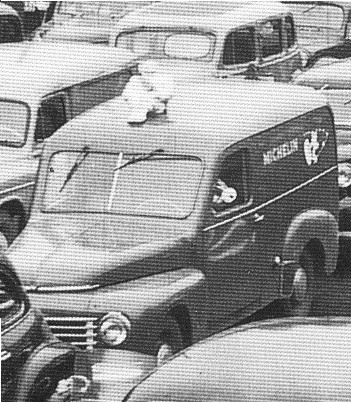 © From the book " Norges historia i 2000 år ".
P 445

This van has obviously been a commerial vehicle for Michelin tyres. The picture is a cut from a larger photograph taken at a parkinglot somewhere in Norway. The door panels seems to be smooth with only a chromelist as decoration. The bumper and the headlights' chromelist is of A - type but if the chassi belongs to the first 500 produced chassis, the PV 445 A - serial, can not be determined.


---
Home